Does Super Coffee have a wholesale program?
Yes, we do and we're here to help add some SUPER to your store ⚡
Getting started is easy - click here to apply and we'll reach out with an answer within a day or two (excluding weekends).
What are the benefits of Super Coffee's wholesale program?
With 200mg of clean caffeine, 10g of either lactose-free milk protein isolate or dairy-free, vegan plant protein (the latte line is MPI and the rest of our products use pea protein), 0g of added sugar, and MCTs from coconuts, Super Coffee is the perfect choice for anyone looking for long-lasting, healthy energy. Along with
Exclusive pricing
Access to signage, stickers, and more.
Personalized support from our world-class experience team - no bots over here 🤖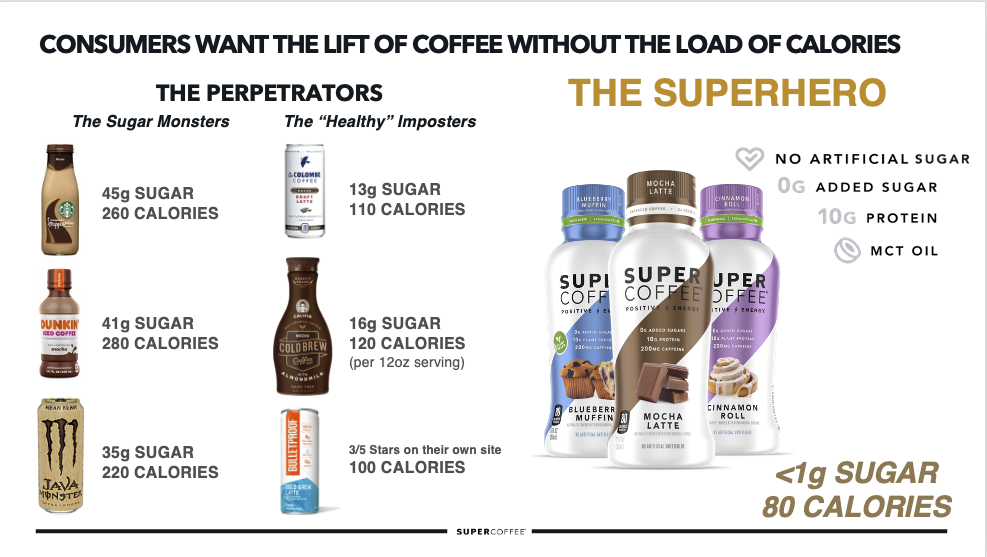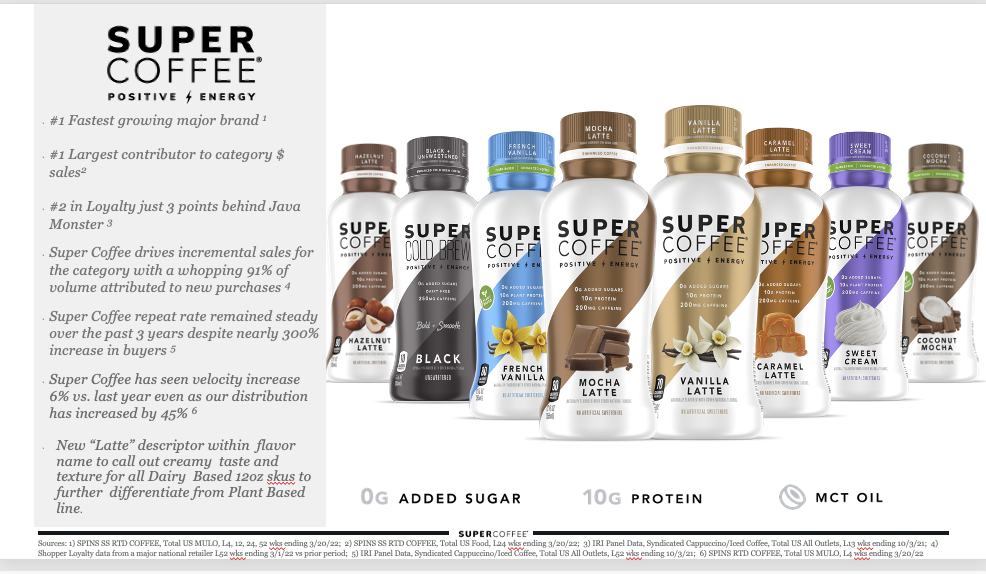 Commonly asked questions
Can anyone apply?
Spreading positive energy is our top priority and while we'd love to share this with everyone, we have to limit the program to businesses that have a physical location in the US that customers can visit in person and make a purchase.
How long does it take to get reviewed?
We typically respond with an update within 1 business day. If it's been 2 business days and you haven't heard from us, feel free to send us a nudge!
What's the exclusive pricing?
Is there an order minimum?
There is currently a $120 minimum to place a wholesale order.
How do I place an order once I'm approved?
We'll send you the form to submit your order requests but you can access it here.
---
---